Autumn Brides: Beautiful Brows for your Fall 2016 Wedding!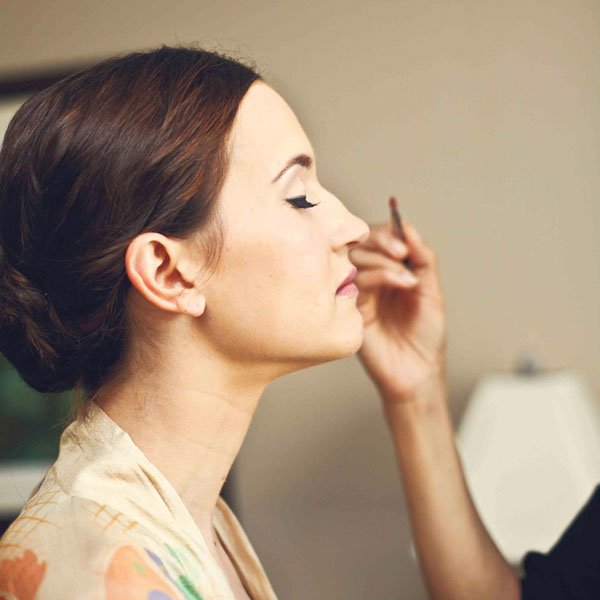 All right, autumn brides and bridal party gals: You are in the home stretch now! The countdown to walking down the aisle is well underway for fall weddings.
You've likely gone for final dress fittings and have mani-pedi and hair trial appointments booked. But what about those brows?
Face facts
According to the experts at Bridal Guide mag, forgetting about their brows ranks in the top 10 of the 25 biggest make-up mistakes made by brides.
(Image c/o Bridal Guide Magazine)
And if the brides are forgetting about getting professional brow shaping before tying the knot then we're betting the other ladies involved likely are as well.
If your face is the canvas, your brows are the frame. Well groomed brows accentuate your eyes with an undeniable effect on your overall look.
Brow trends
Last year's trend for artfully shaped brows continues this year with bold and beautifully shaped brows de rigeur for brides this year.
What's really interesting is that whether you want lots of drama or a more natural look, bold and beautifully shaped brows are what's trendy for autumn brides.
If you want a look that is dramatic and showy, Brides magazine highlights recent looks sported by Stella Maxwell (show-stopping pink eye shadow with full brows brushed up and out and filled in), Jennifer Lopez (bronzed brow, eyes lined with kohl top and bottom, generous mascara and faux lashes), and Zoe Saldana (bright lips, classic cat's eye, several coats of mascara, and well-filled brows).
For boho brides who prefer a more natural look, Brides magazine points to other celebrities who chose more subtle makeup for big events. Check out Chanel Iman (nude lip, matte bronzer for contouring, and black eyeliner – all framed by well defined and bold brows), Heather Morris (matte foundation, bronzed cheekbones, a hint of pink gloss, and black liquid liner as well as perfectly shaped brows), and Natalie Portman (natural foundation, pink blushed cheeks, light lips, and lined eyes framed by artful brow arches).
Brow tricks
There are simple things you can do to put your best brows forward, ready to be captured on film by your wedding photographer and on view for generations to come.
We like the three tricks every bride should know c/o Glamour Mag. Basically brides should:
Learn how to fill in your brows with a brow pencil or powder for a well defined and polished look. Book professional brow shaping a few weeks before your wedding to get the right look.
Choose brow pencil or powder that is a little lighter because if it matches your hair colour exactly it may not look natural.
Invest in quality products (Glamour recommends a spoolie brush) to help you tame and blend expertly. The right tools for brow care make all the difference. (Like our 6,000-year-old threading technique from India!)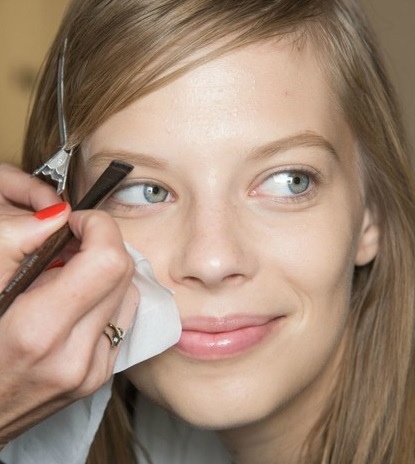 (Image c/o Glamour Magazine)
Trial run
Ideally we recommend brides and bridal attendants book an appointment for their brows with our eyebrow threading specialists a few weeks prior to the wedding day. This gives us time to work on achieving your perfect bridal brow look.
The week before the big day come and see us once more to ensure those arches are just the way you want them. (And don't forget that as well as eyebrow threading, we offer our #BlinkBeauties eyebrow and eyelash tinting and facial + body waxing!)
Gift idea
Brides, if you want to treat your bridal parties (and maybe even your mum or mother-in-law to be), consider booking a trip for all your girlfriends to Blink Brow Bar Vancouver so everyone has their brows "on fleek" for the big day!
The groom and his fellas (like a growing number of guys) might also appreciate a trip to our tranquil Coal Harbour brow studio.
Our practically painless technique achieves exacting results, ideal for brides and bridal party attendants. Call Blink Brow Bar on book online to make an appointment today. Our Vancouver shop is open daily at 577 Bute Street.