Hallowe'en Make-Up & Costume Ideas: The Blink Team's Faves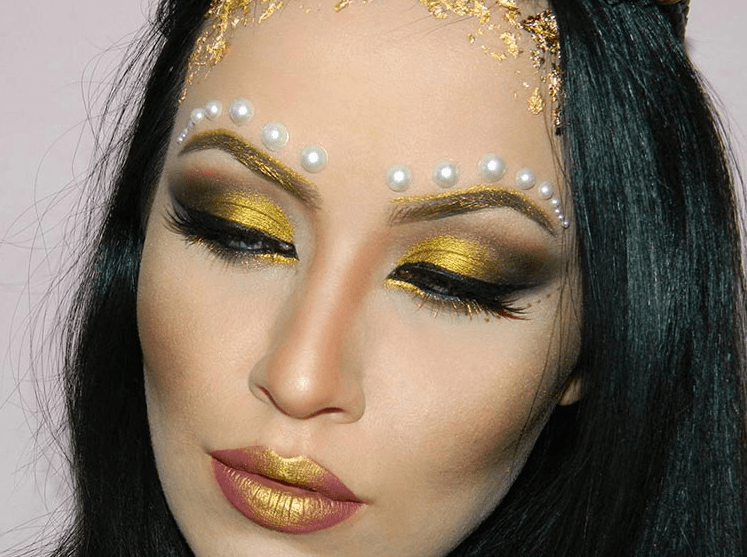 It's just around the corner now, Blink Beauties: Hallowe'en!
Such a fun time of year, and we know that some of you crazy cats have had your costumes picked out for months. However, if you're like the rest of us, choosing the perfect costume for that work party, neighborhood gathering, or club crawl is worry-inducing. It can also be expensive, and who has the time these days to shop for an outfit you'll only wear once?
So here's a round-up of our favorite Hallowe-en inspired make-up looks.
Why just the make-up? Because you can choose one of these, throw on a black dress or sleek black pant- (even track-) suit and you'll be the coolest kitten at the celebration. In fact, just some colour on your eyebrows is enough to make you look party-ready – a la these ideas c/o Magnet Look:
Soft & Gentle UK shares several looks in this Hallowe'en Make-Up Blog Post. And we think even the make-up novice could pull some of these off:
HGTV.com shares a fairly easy make-up tutorial for this mermaid look. We think it's fabulous!
One of our favorites – and, happily, the easiest and least expensive to do – is this glitter eyebrow. Brit + Coshared several ideas a few years back, and they're all still totally "fleeky".
Finally, when all else fails, add embellishments! Love this look via Fashionisers.com with colour, glitter and pearls:
It's important to have your brows on point before you start accentuating them with make-up, colour, glitter and even pearls. Blink Brow Bar Vancouver's pro eyebrow threaders and tinters can help. Book online, or call us today to make an appointment.