Professional eyebrow threading is just a short bridge away from North Vancouver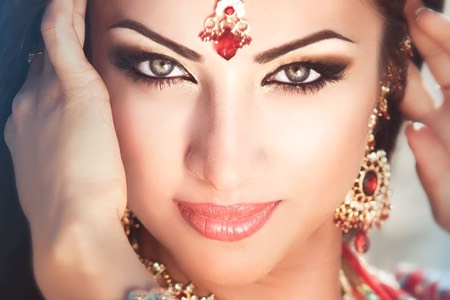 We recently received an email with some questions about eyebrow threading from a lovely young woman in North Vancouver. She had some great questions – which got us thinking – maybe many people have these questions! With almost two decades of experience, we think it's our duty as brow experts to share our wealth of knowledge.
So, of course, we want to share this eyebrow threading Q&A with the rest of North Vancouver and beyond!
1. "What is the right brow shape for my face?"
Everyone is unique and beautiful in their own way. Our goal is to enhance your natural beauty, work with the shape of your face, and give you a look that will make you feel comfortable, confident and sexy.
As a very general guide, there are 6 basic face shapes, and brow shapes that complement:
1.) Oval Face – can accomodate a variety of brow shapes including round arch, long brow, thin brow or thick brow.
2.) Long Face – Thick and flat brows to make face appear more oval
3.) Heart Shape – Soft round brows to soften the pointed chin.
4.) Round Face – Very high arch with short tail gives a slimmer appearance.
5.) Square – An angled brow with a peak and then long tail. This takes attention away from a square jaw line.
6.) Diamond Shape – Angled brow with round peak  will narrow the appearance of a diamond shaped face.

2. "I've over-plucked my brows through the years. What can I do about this?"
Great brows can take time. We will show you where to avoid plucking, and with time and patience, the hairs will often grow back. Just come back to see us for touch ups andmaintenance, and your brows will eventually get thicker.
While you're waiting for regrowth, we have a great line of custom Blink eyebrow make-up that can really accentuate your shape. We also like to use a great eyebrow wax to seal the powder and set the shape, and then a light, shimmery highlighter on the brow bone.

3. "I want to get a treatment at Blink Brow Bar. How do I get to you for eyebrow threading. North Vancouver isn't too far is it?"
We're located in Coal Harbour, at 577 Bute St. Not far from North Vancouver at all! Just head over the Lion's Gate Bridge (or take the SeaBus), and come see us! We take walk-in's or call us for an appointment at 604.428.BROW (2769).