Vancity for Fashion Fanatics: A Blink "What's Going On" Round-Up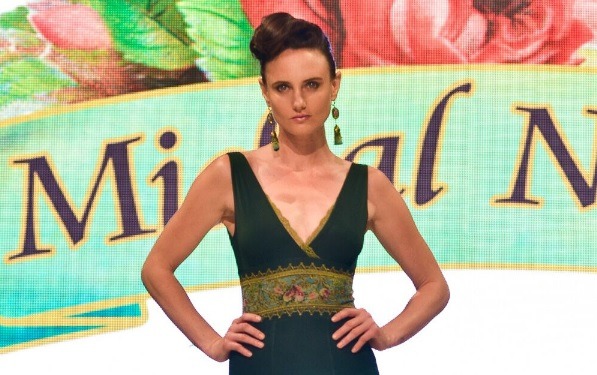 Autumn is a busy time in Vancouver for West Coast fashion. There's so much going on that you Blink Beauties might find interesting, whether you're fashion fanatics or just want to update and polish your relaxed Lotusland style.
We know that looking good is important to all of you who come to see us at  Blink's location in beautiful Coal Harbour to have your brows shaped. So we thought we'd dish a little about the latest fashion trends here on the West Coast and where to watch what some of the top designers are up to.
Vancouver Fashion Week 2016
Don't despair if you missed seeing what's new for spring and summer 2017 at Vancouver Fashion Week in September. We've curated some of the highlights from VFW's social media to hit the highlights for you in our own little VFW round-up:
Rich local talent: Vancouver designers draw from multicultural mosaic
VFW featured international greats and a powerhouse of local designers. As CBC reported, local designers show diversity and strength.
Bold brows stay: make-up optional
We loved seeing natural beauty celebrated on the runway, with stunning models looking fabulous in minimal or no make-up. (Glad to know we're not the only ones who walk out the door with minimal fuss!) Just beautifully shaped brows and healthy skin – and note that artful, bold brows are still "in" for the year ahead: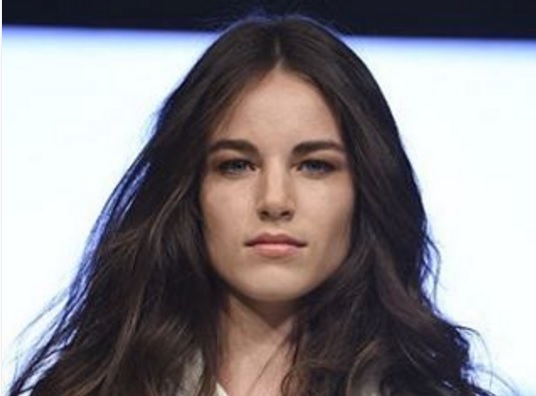 From Vancouver Fashion Week on Instagram
Want something more dramatic? Look how the bold brows and retro red lips complete the look with this gorgeous sheer dress with rich blue floral accents: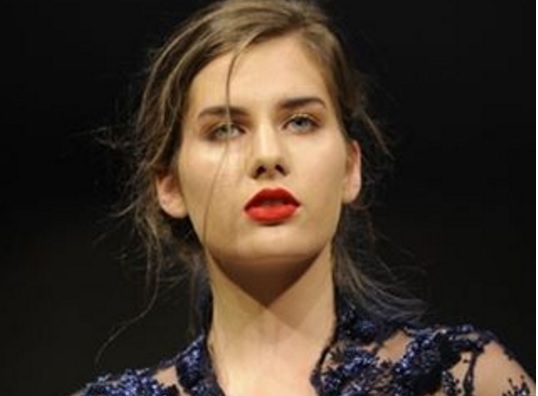 From Vancouver Fashion Week on Instagram.
Clothes: natural fabrics abound
As for clothes, VFW saw eastern influences like flowy skirts, folkloric prints, and wide-legged pants (for girls and guys) and South American influences like bright Guatemalan textiles and Salvadoran prints. Colour palettes range from soft and muted to bold and captivating. Clothes look artful yet comfortable and even the sexy outfits allow you to move – lots of cotton, silk, jersey, and leather.

From VanFashionWeek.com
Think ballerina: work those buns and plaits
Aside from the tangles of long tresses and casually swept back hair seen on the VFW runways in September, fashionistas are predicting buns, waterfall braids, and wet fringes (get out that hair gel and practice kiss curls!) will be all the rage.
(Remember: with hair pulled back the focus will be on your brows – Blink Brow Bar's convenient online booking makes popping in to see us for regular maintenance easy!)
Counter-culture fashionista?
Don't worry! We've got you covered if you are an edgy or cost-conscious fashionista – or if you like to show your own personal style, adore vintage clothes, and want to shop with a conscience.
Check out this great workshop on November 6th called The Art of Thrifting with @elim_chu and friends. The round table discussion will focus on tips and tricks for successful thrifting and ends with an opportunity to browse vintage finds. Proceeds go to the Girlvana Yoga Scholarship Program.
Vancouver Alternative Arts & Fashion Week
Don't miss: Vancouver's alternative arts & fashion
A city like ours with a vibrant arts scene packed full of fashion designers, artists across all mediums, filmmakers, musicians, and performers is an inspiring place to live and work. From November 17 to 20th you can take in some of the best local and upcoming new talent at the fifth annual Vancouver Alternative Arts & Fashion Week.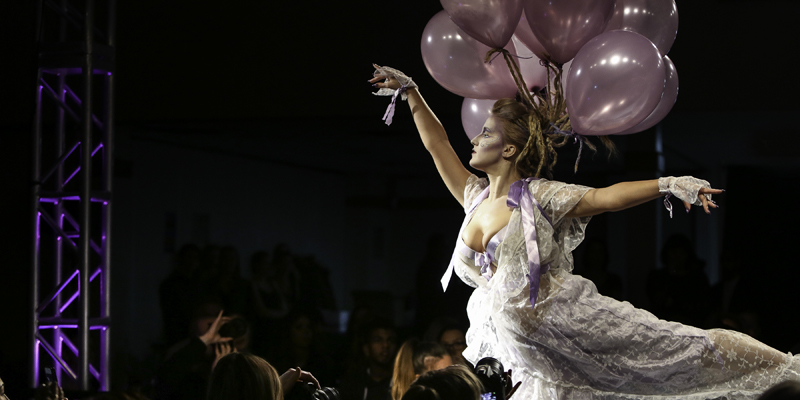 From Valt.com
This year's theme is Vision – Volume – Voice and here is where you'll see the work of emerging and fringe artists and get a real feel for the culture that exists outside mainstream galleries and commercial fashion venues. Expect an exciting combination of everything from wearable art and mixed media work to interactive installations, drama, and live music.
You have to be 19 and over (bring your ID – and hey, be glad if they ask you to prove your age!) to attend the shows and tickets to #VALT2016 must be purchased in advance (no tickets at the door!).
Grand Wedding Showcase
Focused on Bridal Fashion?
If you're saying "I do" any time in the near future, one of the biggest events of the year happens in November at Vancouver's gracious Fairmont Hotel: the Crème de la Crème Grand Wedding Showcase.
It's a full day of haute couture, wedding trends, and a showcase of products and vendors to help you explore your wedding dreams and all the possibilities to artfully pledge your love.
Have you got your bridesmaids picked? (if not check out our fabulous ideas for brides and bridesmaids  and ask your best girls soon – because you won't want to miss bringing them to this show for innovative ideas and inspiration!)
And get your tickets for Crème de la Crème ASAP: The earlybird $35 pricing for this opulent (and exciting!) bridal event ends soon. Regular advance tickets are $50 and if you wait till you're at the door it will cost you $60. Your ticket includes the fashion show, tastings, and a gift bag to fill as you visit vendors.
Best brows for any fashion scene?
Come and see us to get your brows on fleek so you're always rocking your personal style: call Blink Brow Bar for an appointment or book online today. Our Vancouver eyebrow threading shop is open daily at 577 Bute Street.