What #BlinkBeauties Say About Blink Brow Bar Vancouver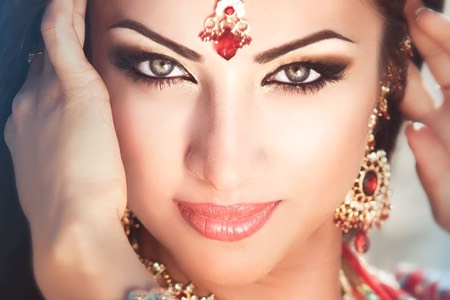 We agree with all the old adages about humility — we're wary of tooting our own horn — but we're just so proud of the work we do at our Vancouver eyebrow threading studio that we couldn't resist a little post about the lovely things that you — our #BlinkBeauties — have had to say about Blink. After all, it's you we've got to thank for our success and you who make what we do so much fun. So here, a few sound-bytes from the recent past:
From Yelp, where 31 of our 34 reviewers gave us 5/5 stars:
Kim D. of Vancouver says she comes to us for eyebrow threading and sometimes her upper lip: "Love, love, love Blink Brow Bar. Very friendly and consistent service…Very happy with the service.  My brows have never looked better."
Another #BlinkBeauty from Vancouver, Taryn S., was surprised at how compact our space is on her first visit but said square footage wouldn't sway her: "My brows are tricky but the service was great and the brow massage afterwards was like heaven… My brows look fantastic thanks to the lovely gals at Blink." She also noted she appreciated Blink Brow Bar's convenient online booking.
We love how Fiona W. of Vancouver describes Blink Brow Bar in her Yelp review: "…this place is truly like a spa experience for your eyebrows." Isn't that fantastic? She goes on to say, "The ladies at Blink take the time to do a short consultation prior to threading. After that, I got a heavenly brow massage with rose gel and complimentary brow makeup done to fill in my newly sculpted brows. I was also offered a to-go cup of that delicious chai on my way out! I highly recommend giving Blink a try!"
What do out-of-towners think of Blink Brow Bar? Marlene G. came to see us when she was visiting from the United States this month and shared: "Amazing service! I'm from Los Angeles and wish they have a blink bar there! Loved my eyebrows."
In addition to feeling pretty chuffed about our Yelp ratings, Blink Brow Bar has been feeling the love on Twitter too!
#BlinkBeauties also share shots of their beautiful brows on Instagram:
When the Maddy Loves beauty and fashion blogger came to Blink Brow Bar for her first threading, she quickly forgot her fears and enjoyed not only "probably the best chai I've ever had" but the gentle and quick experience of having her brows expertly arched and shaped.
She says: "Am I sold on threading? You bet! It's a fast, convenient way to get nice, clean looking brows. The convenient location of Blink Brow Bar, near the central business district of Downtown Vancouver, means that I can pop by during the day for an impromptu fix-up before a meeting, during my lunch hour, or before dinner or a night out."
Intrigued?
If you haven't been to Blink Brow Bar in Vancouver yet, we invite you to make an appointment today! Blink's expert team offers top-quality services to help you look your very, very best:
All treatments include a full consultation, our luxurious Blink beauty products, and a cup of our famous Chai Tea.
And because we're located in beautiful Coal Harbour, Vancouver, you can make a day of it! After your luxurious treatment at Blink, you can stroll the neighborhood and see more of what the city has to offer, including: Giovane Cafe at the Fairmont Pacific Rim; Bella Gelateria for a scoop of "old-world hand-crafted gelato";  Prestons Restaurant and Lounge on Pender Street, and more. We're just a short stroll from the water and countless lovely little parks.

So now that you've heard what other women are saying about Blink Brow Bar, are you ready to be one of our #BlinkBeauties?
Call Blink Brow Bar for an appointment or book online. Our Vancouver eyebrow threading shop is open daily at 577 Bute Street with eyebrow threading services starting at $21; eyebrow or eyelash tinting from $19; and body waxing from $17.