Getting Brow Ready for Spring Summer 2015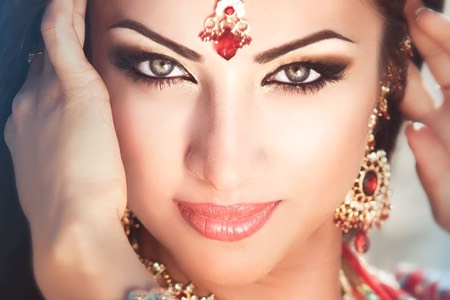 Now that we've primed our brows for the cool weather and fall trends it's time to look forward to getting brow ready for Spring Summer 2015 at Blink Brow Bar Vancouver. Vogue magazine recently released their list of the beauty trends coming our way next Spring and we've curated a list of our favourite brows for the ladies of Vancouver to set their sights on!
Barely There
Givenchy
Wave goodbye to Cara Delevingne's bold brows and say hello to the understatement of the season – bleached brows. Whether it's matching your brow colour to your natural hair colour or experimenting with a tinge of golden blonde, bleached brows are the beauty trend that say "less is more" in 2015.
Gild & Co
Valentino
One easy way of getting your brows ready Spring Summer 2014 is adding a touch of metallic to a natural brow look. Whether it's a piece of jewellery, a hair clip, or gilded gold eyeliner – this trend is sure to spark a fire.
I Dew
Marni
Set your own dew point by adding shine to the arches of your threaded brows. The highlighter will emphasize the size and shape of the brow while drawing attention to the angles of your face. We'd recommend our custom Blink Brow Bar palette to complete this look.
So whether you decide to dive into bleached brows or test the waters with a touch of gold, now is the time to start getting brow ready for Spring Summer 2014 at Blink Brow Bar Vancouver.