Meet Kiran! The Woman Behind Vancouver's Popular Blink Brow Bar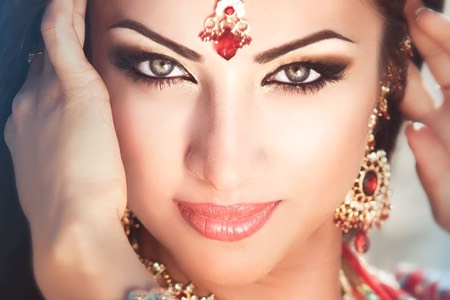 Who is the woman behind the Vancouver eyebrow threading studio so many Lower Mainland women trust to shape and accentuate their brows? Kiran Darred is the owner of Blink Brow Bar in Coal Harbour, which has garnered rave reviews and a dedicated following since opening in the summer of 2013.
Kiran's clients appreciate the artistry of the Blink Brow Bar technicians, all of whom have been trained under Kiran and benefit from her more than 17 years of experience in threading and esthetics. 
When you read media reviews and testimonials of Blink Brow Bar's Vancouver eyebrow tinting and threading by fans, they frequently describe Kiran as lovely. This is more than just praise by #BlinkBeauties for Kiran's outward appearance; it's descriptive of the deep and abiding calm and reassuring confidence that surrounds her as she and her team get to work making Vancouver brows prettier using this 6,000-year-old threading technique from India.
It's easy to see Kiran's kind and gentle touch in the gracious décor of her tranquil and comfortable shop, which is conveniently located in the heart of the city. As soon as you walk inside from the busy downtown Vancouver streets you are surrounded by crisp clean white, artful colours, and quiet, friendly conversation.  
A cup of freshly made Chai tea in hand, clients relax in the comfortable, bright reclining chairs. Between the welcoming ambience and exceptionally attentive service, Blink Brow Bar makes you wish threading services took hours rather than minutes (especially when you get to the refreshing complimentary brow massage after your brows are expertly shaped!).
"My vision was to offer a clean, modern and inviting environment for our customers, while staying true to my homegrown passion for the ancient technique of brow threading," says Kiran.
What inspired her to leave the salon she ran for 12 years to focus on eyebrow threading and tinting brows and lashes? As a young girl in India, Kiran watched her mother go to the beauty parlour to have her brows done and was inspired to learn the art of threading. As a teen she would bring thread to school to practice on her friends, and later completed an intensive professional threading program in India before moving to Canada and becoming a certified esthetician.
During her years at the salon, Kiran particularly enjoyed sharing the ancient Indian technique of threading with clients and witnessing their feelings of transformation as she helped each woman achieve the best brow to accentuate her face shape. This led Kiran to follow her passion and launch a new cutting edge studio dedicated to flawless brows.
Ready to join the other radiant #BlinkBeauties?

Call Blink Brow Bar for an appointment or book online. This Vancouver eyebrow threading shop is open daily at 577 Bute Street with eyebrow threading services starting at $21; eyebrow or eyelash tinting from $19; and body waxing from $17.