Talking Trends: Eyebrows in 2015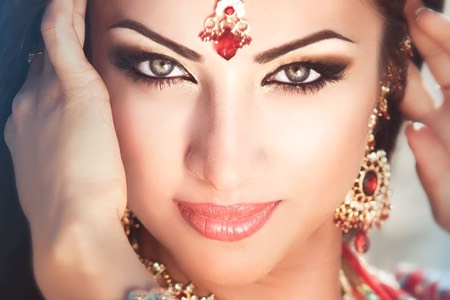 The big trend for eyebrows in 2015 is bolder, thicker, and fuller.
You'll see these on celebrities, fashionistas, and on the runways around the globe. Many A-list stars are sporting much fuller arched brows. Just look to actors like Camilla Belle, Megan Fox, and Sofia Vergara who all rock the bold brow look with grace and style.
Catherine, Duchess of Cambridge – perhaps better known to royals fans as Kate Middleton – is another famous beauty with bold brows. Many credit her with increasing the popularity of well defined brows in the United Kingdom and around the world.
Photo care of fashion-north.com
Pop princess Taylor Swift, who was known for her pencil thin arched brows, made fashion headlines for her switch to bold brows in a recent cover photo for Wonderland Magazine because it was such a dramatic change.
Bold brows topped the list when Ellen Connolly, fashion writer for The Guardian, wrote about the hottest beauty trends for 2015. Noting Taylor Swift's transformation with boldly arched brows, she dubbed the look the "Power brow" and pointed out that is also favoured by American First Lady Michelle Obama as well as many who walk the Red Carpet.
Where can you go in the Lower Mainland to achieve this latest glam look?
Head to Blink Brow Bar eyebrow threading studio in Coal Harbour, which has been shaping Vancouver brows for #BlinkBeauties since it opened to rave reviews in the summer of 2013.
This visionary idea to open a salon dedicated to beautiful brows a couple of years ago is now one of the biggest beauty trends for 2015. In New York and other cities the trend to salons for lashes and brows, blowouts, express makeup, and hair extensions are extremely popular.
Owner of Blink Brow Bar Kiran Darred helps women achieve gorgeous brows with the ancient art of threading she learned in an intensive professional threading program in India as well as her skill as a certified esthetician in Canada.
She has some advice for women who have cultivated pencil thin brows and hope to achieve this fuller look:
First, if you haven't already been threading your brows as part of your beauty regimen, stop plucking. Let your eyebrows grow for a few weeks and then come to see Kiran and her team in their comfortable and inviting shop, which is conveniently located close to downtown Vancouver.
They will assess the right arch to compliment your facial features, carefully drawing it on in white pencil so you may see for yourself what the right brow shape will do for your face. Threading is an ancient technique (more an art!) that allows for careful shaping one hair at a time.
While you sip a cup of freshly made Chai tea, Blink Brow Bar professionals will offer advice for how to encourage the shape and fullness you desire to achieve and may recommend tinting brows and lashes as well as eyebrow threading to complete the look.
If you have been zealously plucking your brows or carefully cultivated thin brows in recent years, Kiran says not to despair. She recommends you gently apply a few drops of natural Coconut oil or Vitamin E to your brows every night to encourage regrowth of the hair.
Want to go bold with the Power Brow #BlinkBeauties?
Call Blink Brow Bar for an appointment or book online. Our Vancouver eyebrow threading shop is open daily at 577 Bute Street with eyebrow threading services starting at $21; eyebrow or eyelash tinting from $19; and body waxing from $17.